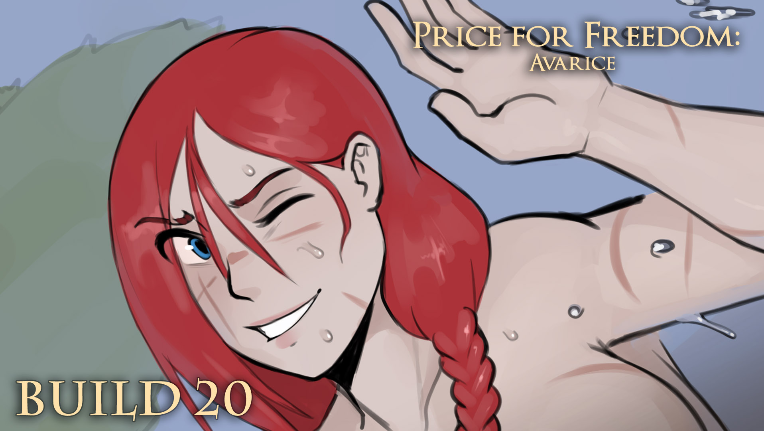 Windows (64bit, 32bit), Linux, Mac.
Alternative links: Mega. 
Game walkthrough.
Hey everyone, the Scylla update is here, with a story focusing on our red head companion!
Scylla gets her second companion quest in this update with her scene, some bonding time with the others, and even more information into her backstory and homeland. New Scylla & Verona dialogue assets, sprites, improvements on Terri's scene, and our new Quest Editor!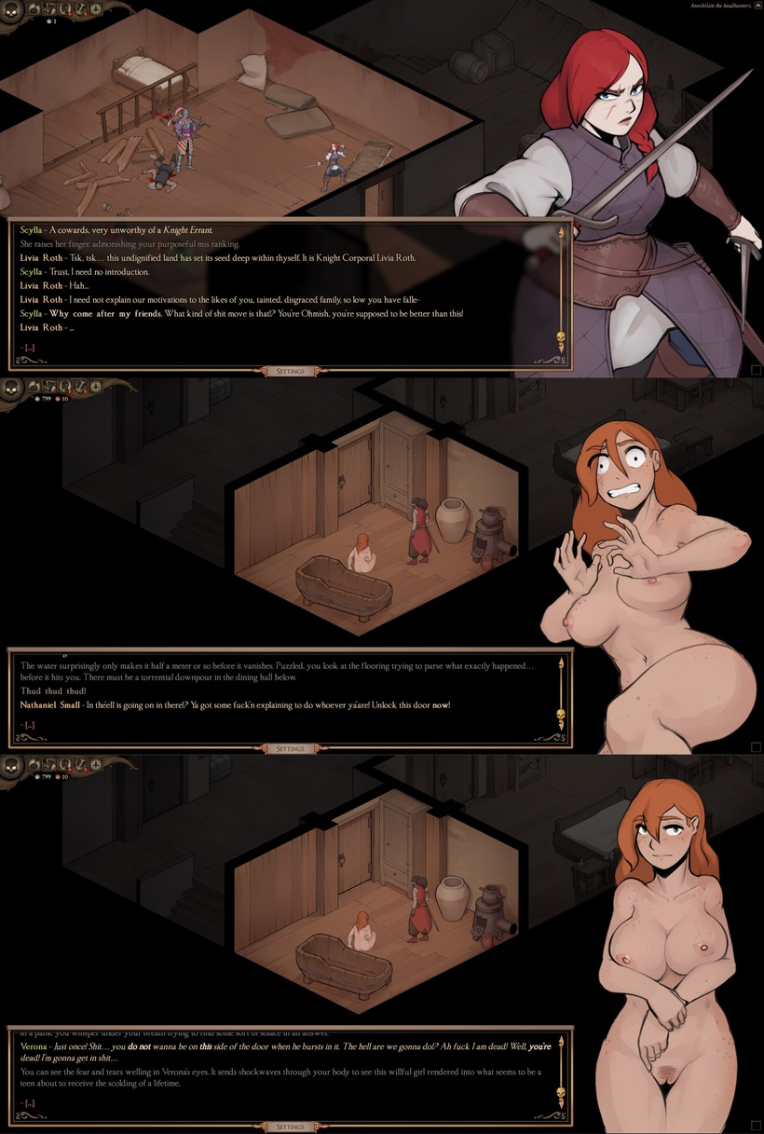 We introduced a bunch of new systems and assets, such as sleeping and swimming sprites for the companions, as well as new dialogue trees for Katrina and Kaldea's magician.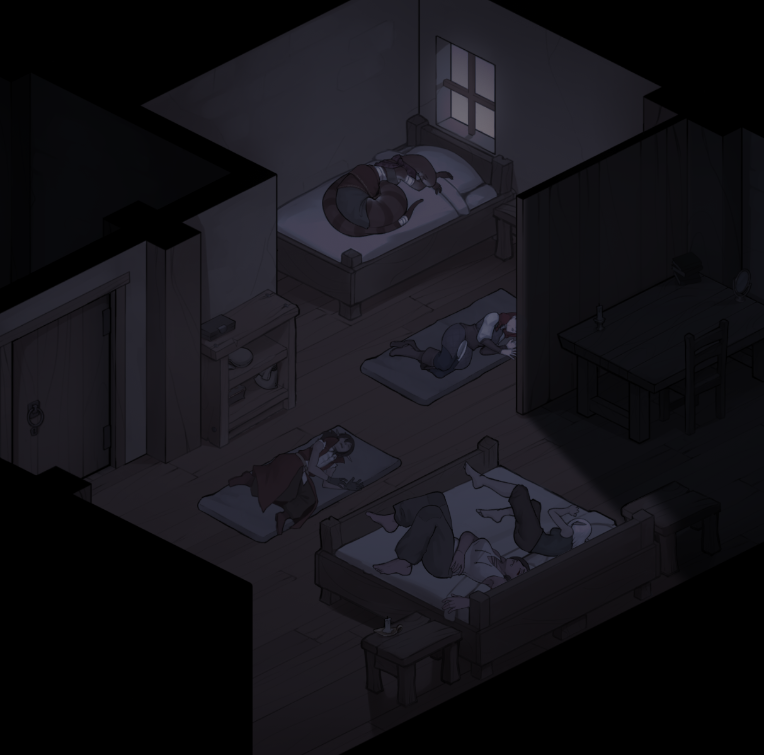 A bunch of new foliage to sprinkle around our scenes.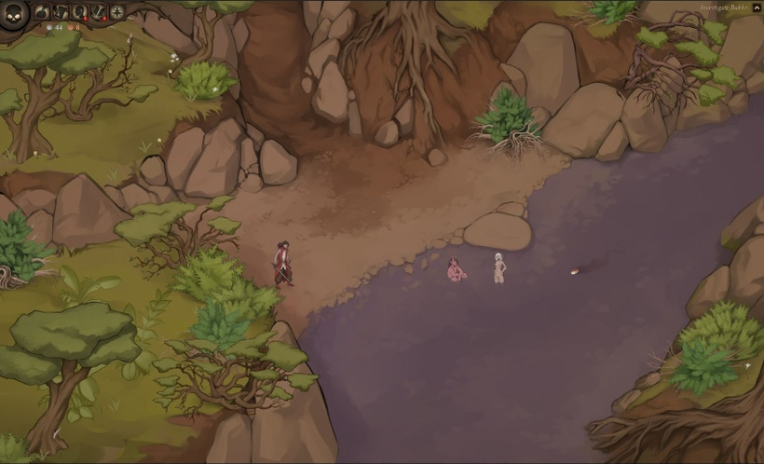 As always let us know if you find any issue. We took some time to test this build, so it should be pretty stable. Enjoy!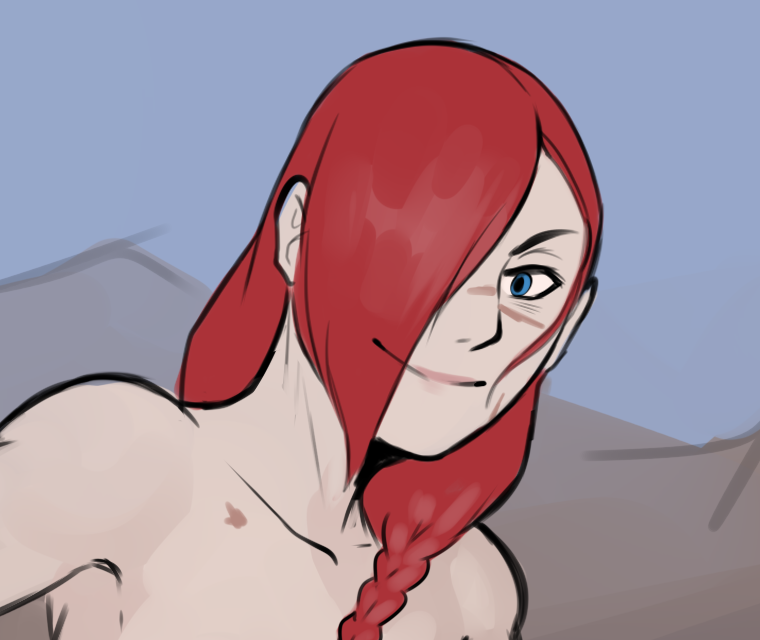 Changelog
- [Patreon] Scylla scene with 3 animated CG and 2 static CG.
- [Patreon] Scylla companion quest with 2 pinups.
- New Terri scene anal dialogue.
- A new Iski collectible to find.
- Sleeping sprite of all the companions, separate clothes layers.
- Swimming and water sprites for Samara, Hiho and Osh'To.
- Sleep mechanism associated with the beds.
- Ohmish knight animated sprite.
- 2 new dialogue portrait for Verona along with some new expressions.
- 3 new dialogue portrait for Scylla along with some new expressions.
- New dialogue for Katrina. She is now Toreign's inn bartender.
- Kaldea magician dialogue at his shop.
- 4 new locations for Scylla quest (wilderness riverside, and new slums area / building).
- 23 new foliage, bushes and trees.
- Scenes now use the game post process.
- New in game quest editor.